Hyundai Sonata
Hyundai Sonata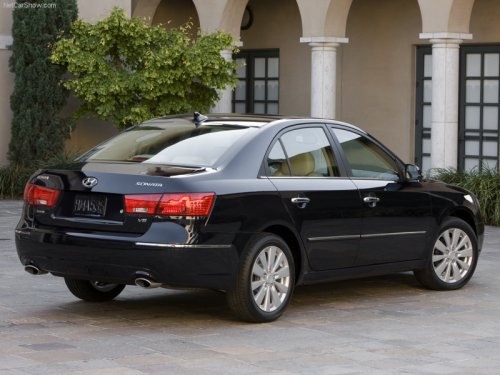 See also:
DIGITAL CLOCK
There are three control buttons for the digital clock. Their functions are: HOUR - Push "H" to advance the hour indicated. MIN - Push "M" to advance the minute indicated. RESE ...
RADIO, SET UP, VOLUME CONTROL (PA710S) (If Installed)
1. AM Selection Button 2. FM Selection Button 3. XM Selection Button 4. Automatic Channel Selection Button 5. Power ON/OFF Button & Volume Control Button 6. SCAN Button 7. MUTE Button 8. ...
Checking Tire Inflation Pressure
Check your tires once a month or more. Also, check the tire pressure of the spare tire. How to Check Use a good quality gauge to check tire pressure. You can not tell if your tires are properly ...