Hyundai Sonata
Hyundai Sonata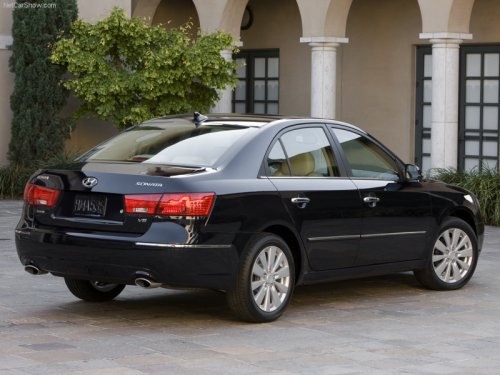 See also:
Changes for 2010
The biggest change for the 2010 Accent is its mileage. All trim levels see at least a 1 mpg bump, and the all-new base trim level, called Blue, gets a large jump versus the 2009 base model. The Bl ...
If engine stalls while driving
1. Reduce your speed gradually, keeping a straight line. Move cautiously off the road to a safe place. 2. Turn on your emergency flashers. 3. Try to start the engine again. If your vehicle will no ...
SPACIOUS INTERIOR WITH PLENTY OF CARGO ROOM
Other less exciting matters like cargo space and interior volume are also high points for the Accent, with rather generous helpings of both available in the Hyundai. The company says that the Acce ...