Hyundai Accent
Hyundai Accent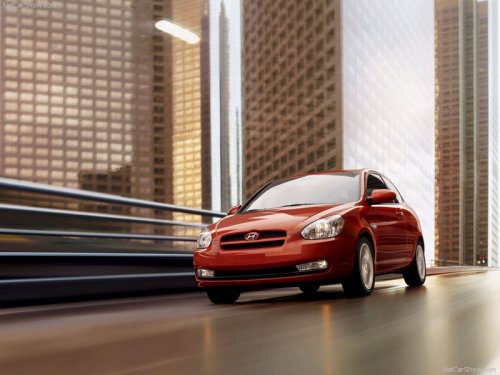 See also:
Current Hyundai Accent
The Hyundai Accent is a five-passenger compact offered in four trim levels: GL, GS, SE and GLS. The GL, GS and the SE are two-door hatchbacks, while the GLS is available only as a four-door sedan. ...
Ride & Handling
The Santa Fe's very stiff suspension was probably the most surprising aspect of the SUV. It didn't help that most of my driving was done in the Land of Potholes — a.k.a. Chicago in the spring — wh ...
Gauges
Speedometer The speedometer indicates the speed of the vehicle. The speedometer is calibrated in miles per hour and/or kilometers per hour. Tachometer The tachometer indicates the approximate ...