Inner Panel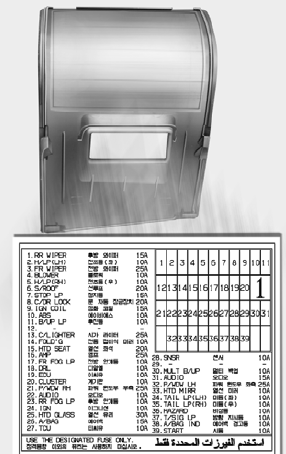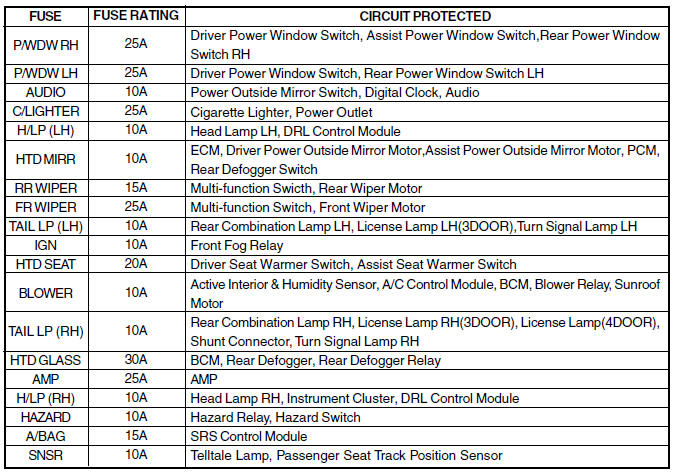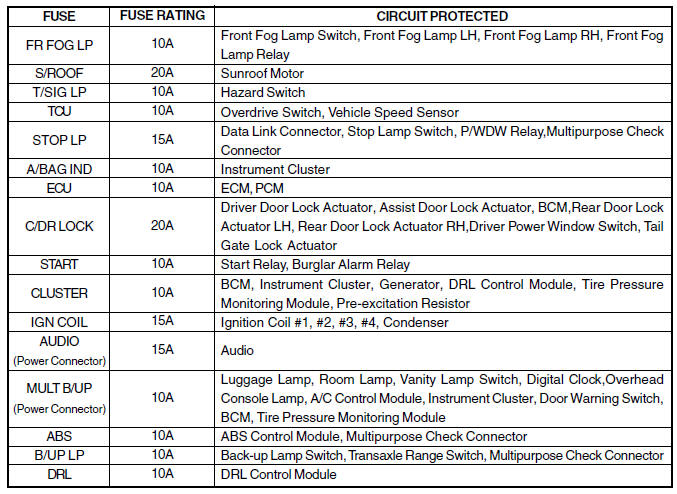 See also:
Checking the free-play
STEERING WHEEL To check the steering wheel free-play, stop the car with the wheels pointed straight ahead and gently move the steering wheel back and forth. Use very light finger pressure and be ...
Spark plugs
Make sure to install new spark plugs of the correct heat range. ...
Exterior
Roughly the same size as Honda's first-generation CR-V, the Santa Fe is 177.2 inches long overall and close to 66 inches tall. It rides on a 103.1-inch wheelbase. Ford's Escape has the same wheelb ...