Luggage Compartment Light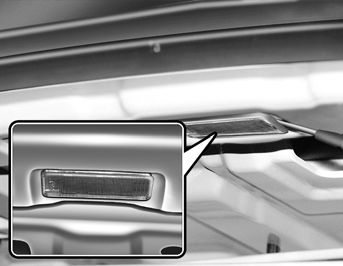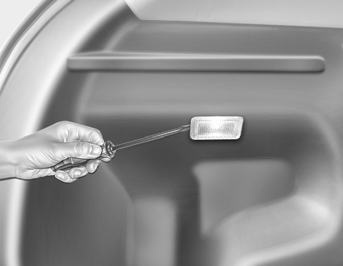 1. Open the trunk lid (4 Door) or tail gate (3 Door).
2. Carefully remove the cover with a flathead screwdriver.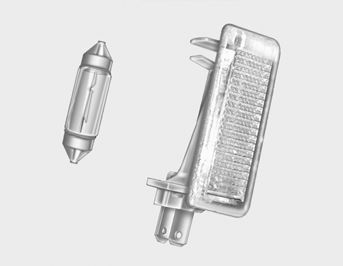 3. Replace with a new bulb.
See also:
ADVANCED STANDARD SAFETY TECHNOLOGIES: PART OF HYUNDAI'S ASSURANCE COMMITMENT
The 2005 Tucson was the first Hyundai model to feature standard ESC (Electronic Stability Control) upon its launch in fall 2004. It was also the first vehicle under $20,000 with standard ESC and s ...
Checking brake pedal clearance
You need a helper to check the brake pedal clearance. With the engine running, have your helper press down on the brake pedal several times and then hold it down with a force of about 110 lbs (5 ...
Sonata Hybrid in the Market
Hyundai's first hybrid is impressive in almost every way. I certainly wish it drove better in its thriftiest mode, which owners of competing hybrids generally use. However, in nearly every other a ...