To Check the Oil Level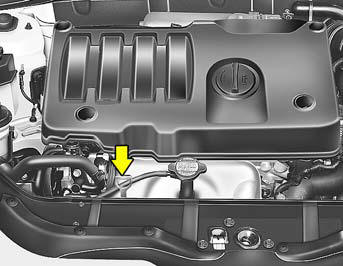 Before checking the oil, warm up the engine to the normal operating temperature and be sure it is parked on level ground. Turn the engine off.
Wait five minutes, then remove the dipstick, wipe it off, fully reinsert the dipstick and withdraw it again. Then note the highest level the oil has reached on the dipstick. It should be between the upper ("F") and lower ("L") range.
WARNING:
Be very careful not to touch the radiator hose when checking the engine oil as it may be hot enough to burn you.
See also:
Overview
Hyundai introduced its all-new 2011 Hyundai Sonata at the 2009 Los Angeles Auto Show. This marked the North American debut of the latest version of the popular midsize sedan, introducing Hyundai's ...
Emergency fuel filler lid release
An emergency fuel filler lid release is located in the luggage compartment, on the left side. If the fuel filler lid does not open using the remote fuel filler lid release, you can open it manua ...
Power Steering Fluid Level
The power steering fluid level should be checked regularly. To check the power steering fluid level, be sure the engine is "OFF", then check to make certain that the power steering flu ...