To Check the Oil Level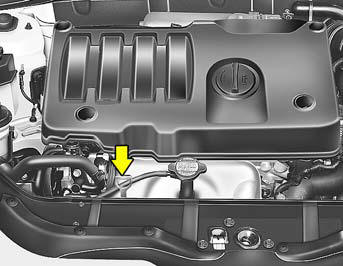 Before checking the oil, warm up the engine to the normal operating temperature and be sure it is parked on level ground. Turn the engine off.
Wait five minutes, then remove the dipstick, wipe it off, fully reinsert the dipstick and withdraw it again. Then note the highest level the oil has reached on the dipstick. It should be between the upper ("F") and lower ("L") range.
WARNING:
Be very careful not to touch the radiator hose when checking the engine oil as it may be hot enough to burn you.
See also:
90,000 miles (144,000 km) or 72 months
❑ Inspect vacuum hose ❑ Inspect air conditioning refrigerant ❑ Inspect brake hoses and lines ❑ Inspect drive shafts and boots ❑ Inspect electronic throttle contr ...
2012 Hyundai Elantra review
One of the likely consequences of the federal government's push for more stringent fuel economy standards is that more people will be driving smaller cars in the future. Not too long ago, with the ...
2010 Hyundai Genesis Coupe review By Mike Hanley
Hyundai is on a mission in the U.S., diving headlong into new segments and challenging automotive norms. The full-size Genesis luxury sedan that the automaker debuted for 2009 shows that you can g ...