To Check the Oil Level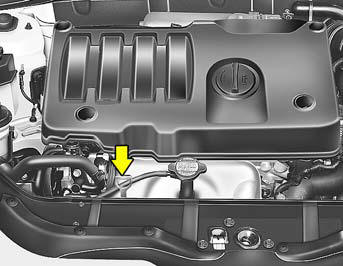 Before checking the oil, warm up the engine to the normal operating temperature and be sure it is parked on level ground. Turn the engine off.
Wait five minutes, then remove the dipstick, wipe it off, fully reinsert the dipstick and withdraw it again. Then note the highest level the oil has reached on the dipstick. It should be between the upper ("F") and lower ("L") range.
WARNING:
Be very careful not to touch the radiator hose when checking the engine oil as it may be hot enough to burn you.
See also:
Driving for economy
You can save fuel and get more miles from your car if you follow these suggestions: o Drive smoothly. Accelerate at a moderate rate. Don't make "jack-rabbit" starts or fullthrottle shift ...
Injured Person
A seat belt should be used when an injured person is being transported. When this is necessary, you should consult a physician for recommendations. ...
Panic Warning
1. Push the "PANIC" button on the transmitter. 2. At the same time, the alarming horn will sound and the turn signal lights will blink continuously for 30 seconds. 3. To turn off the s ...