To Check the Oil Level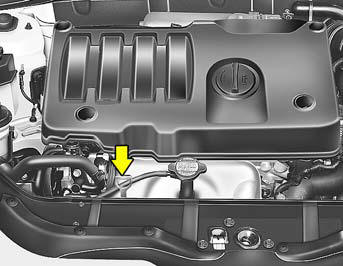 Before checking the oil, warm up the engine to the normal operating temperature and be sure it is parked on level ground. Turn the engine off.
Wait five minutes, then remove the dipstick, wipe it off, fully reinsert the dipstick and withdraw it again. Then note the highest level the oil has reached on the dipstick. It should be between the upper ("F") and lower ("L") range.
WARNING:
Be very careful not to touch the radiator hose when checking the engine oil as it may be hot enough to burn you.
See also:
Hybrid-ness
Before I get into the performance and technology aspects of what makes the Sonata Hybrid tick, I've got to point out the fact that the Sonata Hybrid looks dramatically different from its gasoline- ...
2010 Hyundai Tucson review by G. Chambers Williams III
Hyundai has redesigned its compact Tucson crossover utility vehicle for 2010, giving it a sleek new look based on the company's "Fluidic Sculpture" design theme, and making it a bit larg ...
Cruise control system
1 CRUISE indicator 2 SET indicator The cruise control system allows you to program the vehicle to maintain a constant speed without resting your foot on the accelerator pedal. This system is des ...