Emergency Towing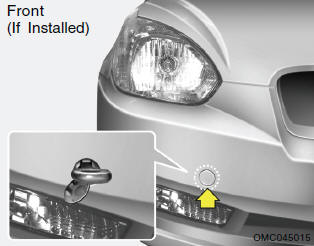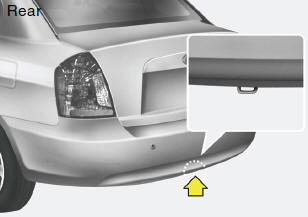 For emergency towing when no commercial tow vehicle is available, attach a tow cable, chain or strap to one of the towing hooks under the front/rear of your car. Do not attempt to tow your vehicle in this manner on any unpaved surface. This may result in serious damage to your car. Nor should it be attempted if the wheels, drive train, axles, steering or brakes are damaged. Before towing, be sure the transaxle is in neutral and the key in "ACC" (with the engine off) or in the "ON" position (with the engine running). A driver must be in the towed car to steer it and operate the brakes.
NOTE:
Before towing, check the level of the automatic transaxle fluid. If it is below the "HOT" range on the dipstick, add fluid. If you cannot add fluid, flatbed equipment or a towing dolly must be used.
See also:
4WD lock system
4WD lock system (With Electronic Control 4WD) (If installed) This 4WD system is designed for dividing the power ratio automatically in normal driving conditions. During off-road or low-friction d ...
Closing the hood
1. Before closing the hood, check the following: • All filler caps in engine compartment must be correctly installed. • Gloves, rags or any other combustible material must be removed from the engine ...
If you have a flat tire
If a tire goes flat while you are driving: 1. Take your foot off the accelerator pedal and let the car slow down while driving straight ahead. Do not apply the brakes immediately or attempt to pu ...