Emergency Towing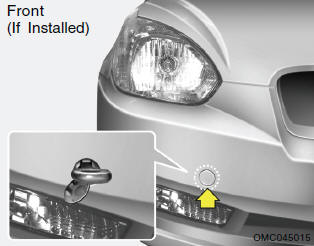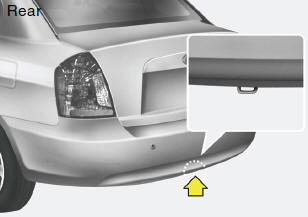 For emergency towing when no commercial tow vehicle is available, attach a tow cable, chain or strap to one of the towing hooks under the front/rear of your car. Do not attempt to tow your vehicle in this manner on any unpaved surface. This may result in serious damage to your car. Nor should it be attempted if the wheels, drive train, axles, steering or brakes are damaged. Before towing, be sure the transaxle is in neutral and the key in "ACC" (with the engine off) or in the "ON" position (with the engine running). A driver must be in the towed car to steer it and operate the brakes.
NOTE:
Before towing, check the level of the automatic transaxle fluid. If it is below the "HOT" range on the dipstick, add fluid. If you cannot add fluid, flatbed equipment or a towing dolly must be used.
See also:
Owner maintenance precautions
Improper or incomplete service may result in problems. This section gives instructions only for the maintenance items that are easy to perform. As explained earlier in this section, several proced ...
97,500 miles (156,000 km) or 78 months
❑ Inspect air cleaner filter ❑ Inspect vacuum hose ❑ Replace engine oil and filter (97,500 miles (156,000 km) or 156 months) ...
Engine coolant
The high-pressure cooling system has a reservoir filled with year-round antifreeze coolant. The reservoir is filled at the factory. Check the antifreeze protection and coolant level at least once a ...