Emergency Towing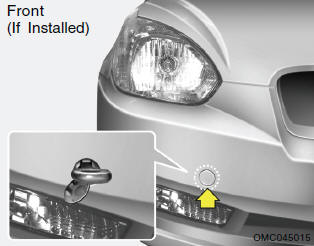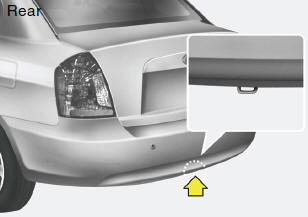 For emergency towing when no commercial tow vehicle is available, attach a tow cable, chain or strap to one of the towing hooks under the front/rear of your car. Do not attempt to tow your vehicle in this manner on any unpaved surface. This may result in serious damage to your car. Nor should it be attempted if the wheels, drive train, axles, steering or brakes are damaged. Before towing, be sure the transaxle is in neutral and the key in "ACC" (with the engine off) or in the "ON" position (with the engine running). A driver must be in the towed car to steer it and operate the brakes.
NOTE:
Before towing, check the level of the automatic transaxle fluid. If it is below the "HOT" range on the dipstick, add fluid. If you cannot add fluid, flatbed equipment or a towing dolly must be used.
See also:
Seats
Driver's seat 1. Seat forward/rearward lock release lever 2. Seatback recliner control lever 3. Seat cushion height control lever Front passenger's seat 4. Seat forward/rearward lock release le ...
If Engine Doesn't Turn Over or Turns Over Slowly
1. If your car has an automatic transaxle, be sure the gear selector lever is in "N" or "P" and the emergency brake is set. 2. Check the battery connections to be sure they ar ...
90,000 miles (144,000 km) or 72 months
❑ Inspect vacuum hose ❑ Inspect air conditioning refrigerant ❑ Inspect brake hoses and lines ❑ Inspect drive shafts and boots ❑ Inspect electronic throttle contr ...