If Engine Doesn't Turn Over or Turns Over Slowly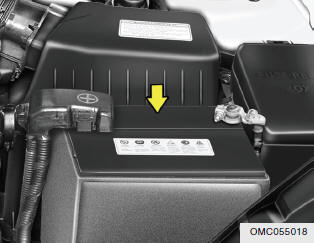 1. If your car has an automatic transaxle, be sure the gear selector lever is in "N" or "P" and the emergency brake is set.
2. Check the battery connections to be sure they are clean and tight.
3. Turn on the interior light. If the light dims or goes out when you operate the starter, the battery is discharged.
4. Check the starter connections to be sure they are securely tightened.
5. Do not push or pull the vehicle to start it. See instructions for "Jump Starting".
See also:
Engine oil and filter
The engine oil and filter should be changed at the intervals specified in the maintenance schedule. If the car is being driven in severe conditions, more frequent oil and filter changes are requir ...
Low Fuel Level Warning Light
The low fuel level warning light comes on when the fuel tank is approaching empty. When it comes on, you should add fuel as soon as possible. Driving with the fuel level warning light on or with ...
2010 Hyundai Genesis Coupe review by Bill Griffith
The plan was to make a legal U-turn in front of my house. The street is so wide that I'm almost able to make the swing without backing up; unfortunately there's not quite enough room. At this pi ...