If Engine Doesn't Turn Over or Turns Over Slowly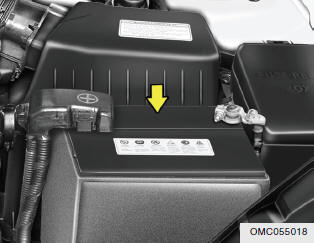 1. If your car has an automatic transaxle, be sure the gear selector lever is in "N" or "P" and the emergency brake is set.
2. Check the battery connections to be sure they are clean and tight.
3. Turn on the interior light. If the light dims or goes out when you operate the starter, the battery is discharged.
4. Check the starter connections to be sure they are securely tightened.
5. Do not push or pull the vehicle to start it. See instructions for "Jump Starting".
See also:
How does the air bag system operate
• Air bags are activated (able to inflate if necessary) only when the ignition switch is turned to the ON or START position. • Air bags inflate instantly in the event of serious frontal or side col ...
Adjustable Intermittent Wiper Operation
To use the intermittent wiper feature, place the wiper switch in the "INT" position. With the switch in this position, the interval between wipes can be varied from approximately 1 to ...
Smooth cornering
Avoid braking or gear changing in corners, especially when roads are wet. Ideally, corners should always be taken under gentle acceleration. If you follow these suggestions, tire wear will be held ...