If Engine Doesn't Turn Over or Turns Over Slowly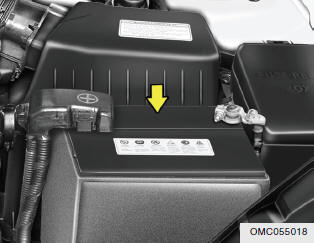 1. If your car has an automatic transaxle, be sure the gear selector lever is in "N" or "P" and the emergency brake is set.
2. Check the battery connections to be sure they are clean and tight.
3. Turn on the interior light. If the light dims or goes out when you operate the starter, the battery is discharged.
4. Check the starter connections to be sure they are securely tightened.
5. Do not push or pull the vehicle to start it. See instructions for "Jump Starting".
See also:
Consumer information
This consumer information has been prepared in accordance with regulations issued by the National Highway Traffic Safety Administration of the U.S. Department of Transportation. It provides the pu ...
THOUGHTFUL INTERIOR DESIGN
Inside, the five-seat Hyundai Tucson offers a commanding view of the road and evokes an adventurous ambience that is also laid-back and relaxing. The needs of the driver are fully accommodated, wi ...
Sonata 2.0T in the Market
Base, four-cylinder midsize sedans make up the bulk of sedan sales for all automakers today, as buyers are shopping on value more than performance in this segment. Hyundai has already found succes ...