If Engine Doesn't Turn Over or Turns Over Slowly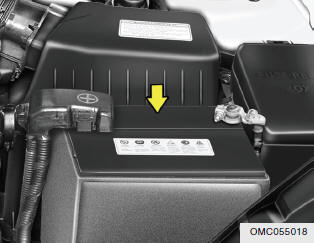 1. If your car has an automatic transaxle, be sure the gear selector lever is in "N" or "P" and the emergency brake is set.
2. Check the battery connections to be sure they are clean and tight.
3. Turn on the interior light. If the light dims or goes out when you operate the starter, the battery is discharged.
4. Check the starter connections to be sure they are securely tightened.
5. Do not push or pull the vehicle to start it. See instructions for "Jump Starting".
See also:
Tilting the sunroof
To open the sunroof, push the sunroof control lever upward until the sunroof moves to the desired position. To close the sunroof, pull the sunroof lever downward until the sunroof moves to the ...
Automatic Transaxle
The highly efficient Hyundai automatic transaxle has four forward speeds and one reverse speed. It has a conventional shift pattern as shown in the illustration. CAUTION: Never shift into " ...
Good Driving Practices
o Never take the car out of gear and coast down a hill. This is extremely hazardous. Always leave the car in gear. o Don't "ride" the brakes. This can cause them to overheat and malfu ...