If Engine Doesn't Turn Over or Turns Over Slowly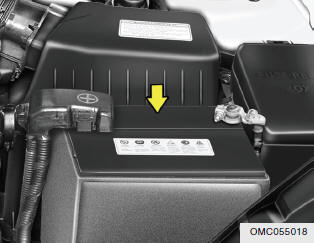 1. If your car has an automatic transaxle, be sure the gear selector lever is in "N" or "P" and the emergency brake is set.
2. Check the battery connections to be sure they are clean and tight.
3. Turn on the interior light. If the light dims or goes out when you operate the starter, the battery is discharged.
4. Check the starter connections to be sure they are securely tightened.
5. Do not push or pull the vehicle to start it. See instructions for "Jump Starting".
See also:
Winter driving
More severe weather conditions of winter result in greater wear and other problems. To minimize winter driving problem, you should follow these suggestions: ...
OUTSIDE REARVIEW MIRROR
The outside rearview mirrors are equipped with a remote control for your convenience. It is operated by the control lever in the bottom front corner of the window. Before driving away, always che ...
Front fog light (if equipped)
Fog lights are used to provide improved visibility when visibility is poor due to fog, rain or snow etc. The fog lights will turn on when fog light switch (1) is turned to ON after the headlight ...