Air Conditioning Operation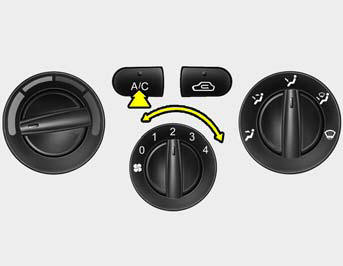 To use the air conditioning to cool the interior:
o Turn on the fan control switch.
o Turn on the air conditioning switch by pushing in on the switch.
The air conditioning indicator light should come on at the same time.
o Set the temperature control to "Cool". ("Cool" provides maximum cooling. The temperature may be moderated by moving the control toward "Warm".) o Adjust the fan control to the desired speed. For greater cooling, turn the fan control to one of the higher speeds or temporarily select the (

)
position on the air intake control.