HIGH-MOUNTED REAR STOP LIGHT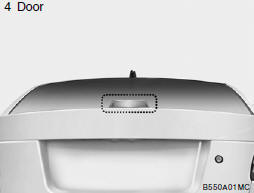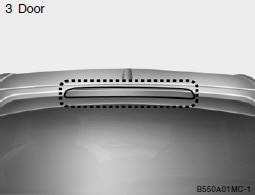 In addition to the lower-mounted rear stop lights on either side of the car, the high mounted rear stop light in the center of the rear window or inserted in the rear spoiler also lights when the brakes are applied.
See also:
Jump Starting
WARNING: The gas produced by the battery during the jump-start operation is highly explosive. If these instructions are not followed exactly, serious personal injury and damage to the vehicle m ...
WORLD CLASS POWER-TO-WEIGHT RATIO
One of the program targets for the 2011 Sonata engineering team was world-class power-to-weight ratio. Power-to-weight ratio pays dividends in both performance and fuel economy. Hyundai Sonata i ...
USE OF LIGHTS
Check your lights regularly for correct operation and always keep them clean. When driving during the day in conditions of poor visibility, it is helpful to drive with headlights on low beam. This ...