Headlight Flasher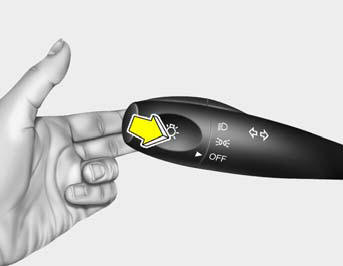 To flash the headlights, pull the switch lever toward you, then release it. The headlights can be flashed even though the headlight switch is in the "OFF" position.
See also:
Do-It-Yourself Maintenance
If you are mechanically inclined, own a few tools that are required and want to take the time to do so, you can inspect and service a number of items. For more information about doing it yourself, ...
Current Hyundai Accent
The Hyundai Accent is a five-passenger compact offered in four trim levels: GL, GS, SE and GLS. The GL, GS and the SE are two-door hatchbacks, while the GLS is available only as a four-door sedan. ...
Carry Emergency Equipment
Depending on the severity of the weather where you drive your car, you should carry appropriate emergency equipment. Some of the items you may want to carry include tire chains, tow straps or chai ...