Seats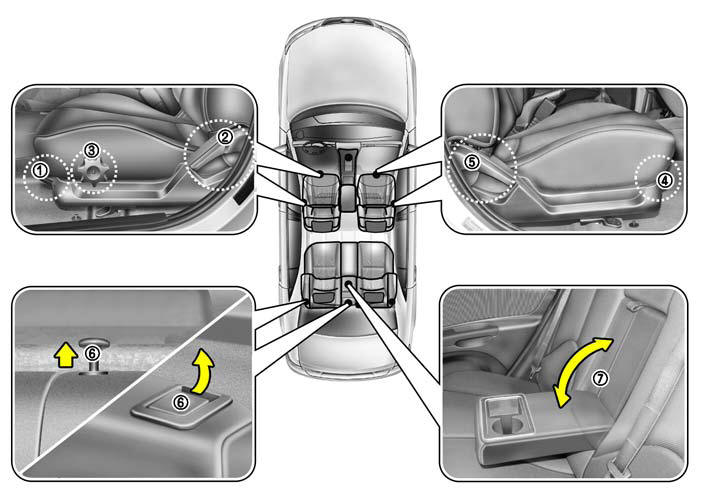 Driver's seat
1. Seat forward/rearward lock release lever 2. Seatback recliner control lever 3. Seat cushion height control lever
Front passenger's seat
4. Seat forward/rearward lock release lever 5. Seatback recliner control lever
Rear seats
6. Seatback folding lever (If Installed) 7. Armrest (If Installed)
See also:
If the Engine Overheats
If your temperature gauge indicates overheating, you experience a loss of power, or hear loud pinging or knocking, the engine is probably too hot. If this happens, you should: 1. Pull off the roa ...
Tire traction
Tire traction can be reduced if you drive on worn tires, tires that are improperly inflated or on slippery road surfaces. Tires should be replaced when tread wear indicators appear. To reduce the ...
Antenna
Glass antenna (if equipped) When the radio power switch is turned on while the ignition key is in either the "ON" or "ACC" position, your car will receive both AM and FM broadcast signals throug ...