Seats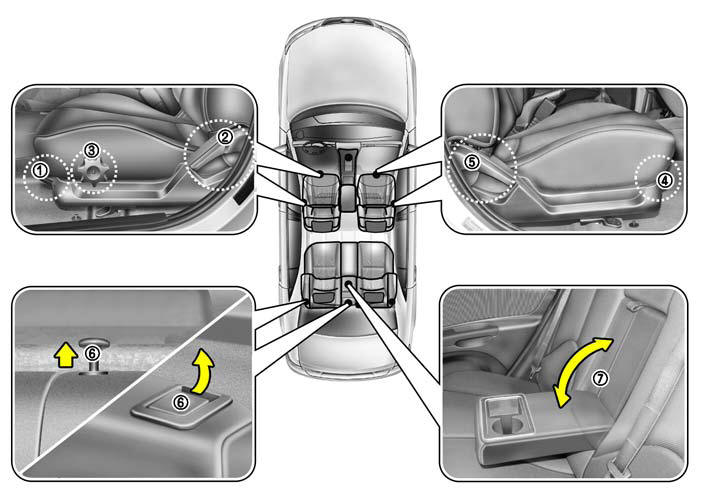 Driver's seat
1. Seat forward/rearward lock release lever 2. Seatback recliner control lever 3. Seat cushion height control lever
Front passenger's seat
4. Seat forward/rearward lock release lever 5. Seatback recliner control lever
Rear seats
6. Seatback folding lever (If Installed) 7. Armrest (If Installed)
See also:
If the engine overheats
If your temperature gauge indicates overheating, you experience a loss of power, or hear loud pinging or knocking, the engine is probably too hot. If this happens, you should: 1. Pull off the road ...
Filter replacement
It must be replaced when necessary, and should not be cleaned and reused. You can clean the filter when inspecting the air cleaner element. Clean the filter by using compressed air. 1. Loosen ...
2011 ELANTRA PRICING
The all-new Hyundai Elantra offers modern design, loads of comfort and convenience features, and is an outstanding weapon against gas prices all with a low starting price of $14,830. ...